Latest Products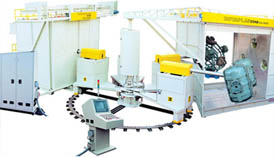 Independent Arms Rotational Machine
This has all the standard features as described in our rotational moulding machines with same heating chamber, cooling chamber, arms and controlling system.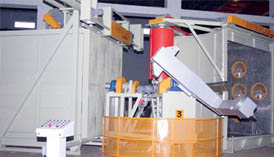 Fixed Arms Carousel Machine
Equipped with state of the art technology these rotational moulding machines are highly reliable, durable and efficient in delivering high output.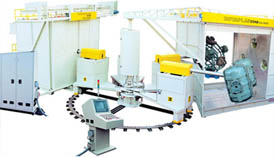 Shuttle Rotational Machine
Our latest shuttle type rotational moulding machines are highly advanced in work effeciency and technology.
Latest News

Interplas UK 2017
Interplas is UK's largest plastic industry exhibition held triennialy, which showcases all types of plastic manufacturing technologies, services and machinery like rotational moulding, injection moulding, thermoforming, etc. which is essential for plastic industry. This exhibition opens lots of opportunities for plastic manufacturers, suppliers, exporters, distributors and traders from worldwide.