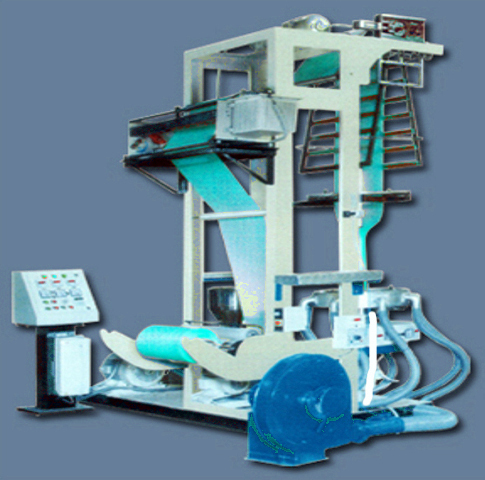 Extrusion is the process of forcing/ thrusting out of an object. Extrusion is used in most of the industries in tandem with moulds & cutting mechanism so as to develop uniform and identically shapes products. Over the years, extrusion industry in India has grown by manifolds & today there are number of business organizations famous for manufacturing world class Single Die Extruder Machine. Starting from standard range to customized options, Single Die Extruder Machines are available in various configurations to suit the client specific requirements. These extruder machines guarantee optimum quality, precision and efficiency. When manufactured from best quality raw materials and in sync with the cutting edge technologies, Single Die Extruder Machine gives optimum results in terms of productivity, ruggedness, and performance.

The Single Die Extruders are powered by electric motor or RAM as well as driven with hydraulic pressure (for steel & titanium alloys), and oil pressure (for aluminium). Also, the machine is used for other specialized processes/ products like rollers in a perforated drum for producing simultaneous streams of material. The single die extruder machine finds application in the plastic industry for processing thermoplastic of PP, PVC, and PE. Mainly used to extrude profile, the machinery guarantees good plasticization with the help of precisely processed barrels/ screws. Further, high production capacity as well as the objective of fulfillment of varied customer requirements can be achieved using these machines. The electrically controlled parts ascertain safe operations and utmost effectiveness.

Functional Features:
Gas nitrided screw and barrel
Ac drives for extruder
Helical gear box
Surface winder
Temperature controller
Control panel with digital display
Compact model and space saving
In the Single Die Extruder Machine, one screw operates with a cylinder in order to combine the materials & thrust them with the help of die to create the final product shape. Moreover, based on the desired end product shape, dies can be customized to achieve specific results. For varied applications like packaging, chemical, plastic, food and other industries, different types of single die extruders can be availed. Designed in various dimensions or technical specifications, Single Die Extruder Machines are air or water cooled.