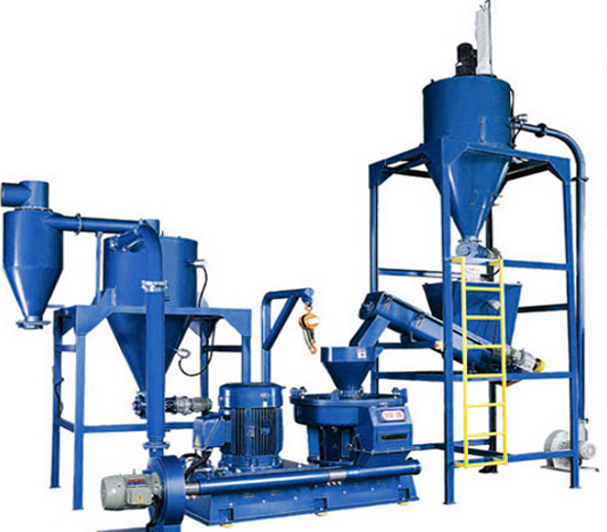 We are reckoned in India as a prominent supplier, manufacturer, and exporter of high performance single mill pulverizers. The machine is equipped with vibro screen and vibro motor to assure efficient functioning and outstanding performance. Stainless steel add to the durability and ring type anti-blinding assure safe and reliable operation. Heavy mild steel has been used in the construction to provide robust structure to the single mill pulverizer. Machine control panel is sound and have digital display. Herein, we install microprocessor based control panel for efficient functioning. We are able to manufacture single mill pulverizer machine with outstanding features and capacity ranging 30 Kg -Hr. to 600 30 Kg -Hr. As a result, customers can get comprehensive solutions on single mill pulverizer at one destination.

Components used in the manufacturing of pulverizer include stationery disk, bearing housing, mill body, and duct line, which are quality-tested prior to the instillation in machine. Herein, the graded alloy steel grinding disk is treated for wear resistance. Control feeding system of our single mill pulverizer machines are equipped technically advanced vibro feeder or auto servo required for consistent operation. Mill body has cooling provision as well to make it work consistently in harsh conditions. Temperature of the machine is regularly monitored to keep it low consistent operations.

Single mill pulverizers that we offer are extensively demanded in the market for processing a comprehensive range of material such as plastics, PVC, PP, PE, PVC, PET, EVA, and ABS. The complete set of our machine is equipped with durable components that augment the performance.

Features of Single Mill Pulverizer Machines:
Cost-effective
Control system & powder temperature are regularly monitored
Energy efficient
High rate of output
Minimal maintenance required
Machine control panel with digital display
Microprocessor based machine control panel are being used
Low manual efforts required
Control feeding system with Vibro feeder/Auto Servo.
Wear resistance treated and graded alloy steel grinding disk.
Stationery disk, bearing housing, duct line and mill body have cooling provision.
Feel free to contact us to buy or for more information on single mill pulverizers and single mill pulverizer machines.