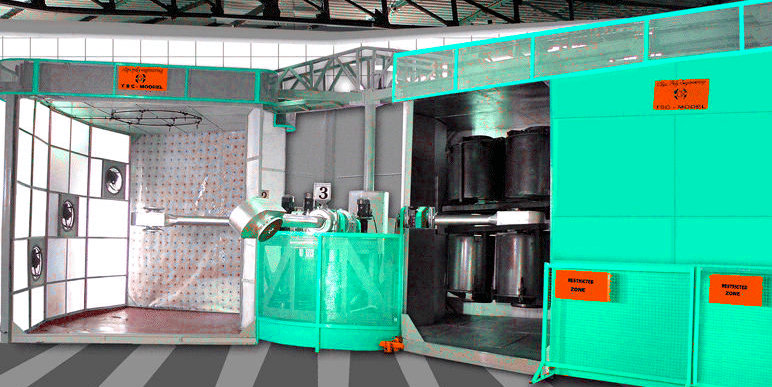 According to the growing industrial demands, Fixed Arms Carousal Machine has become a modern invention, which is regarded as one of the most commonly used machines. This machine is specially configured to meet bulk production needs of medium sized parts. Each arm of this machine is 120 degrees away from the other half, which is driven by central turret. All the three arms are fixed to the turret and rotates in a swift manner. While one arm is in the cooling station, the other in heating station followed by the third arm, which is in the unloading/loading station.

Fixed Arms Carousal Machine is fully versed in running several molds of various sizes according to materiel requirement, and this account for its major advantage. Apart from running varied material on each machine, molds are easily changed without effecting the time of production outputs. Having said that, the use of different material and molds develops the requirement for varied optimum heating, cooling and servicing settings, which unveils the cycle times by the slowest arms.

However, this issue gets rectified by the development of independent arm carousel machine. In order to solve the mechanical processing of Fixed Arms Carousal Machine, there is the facility of independent arm machine. In this processing, the cycle time is not influenced by the arm. These machines have the potential to function two to four arms running independently, and have five stations. The independent arm has the ability to nominate the empty system as station cooling system, auxiliary oven or additional loading station. This machine is beneficial for custom molding, wherein there is possibility of running variety of materials and molds.