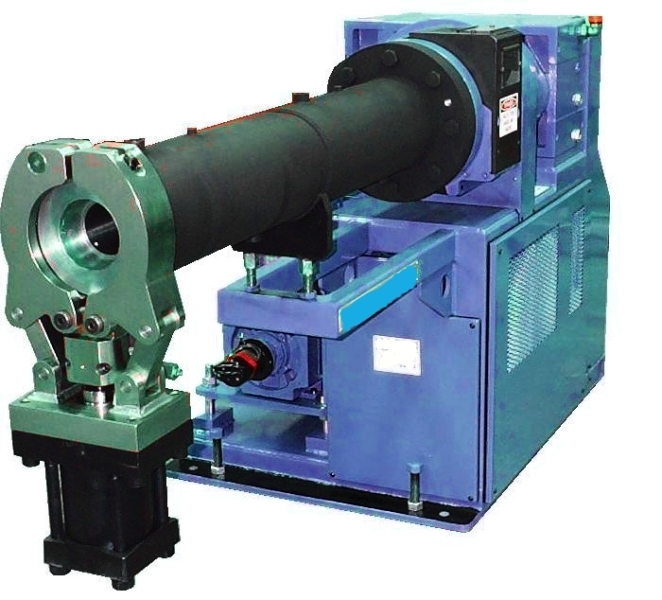 Rubber Extruder Machine is used to shape the rubber making mixture into the required form or design. Products that are made using the machine are tubing, wire covering, tire threads, and many more. Also, different types of profile are manufactured which can be cut to length in any further use. Rubber Extruder Machine has a different way of working then any other rubber processing machines. Die head fitted in this machine have the desired design and shape of the output product. The softened rubber solution is forced through this casting to output the ribbon of the needed products. Rubber Extrusion Machine has a unique control system that offers latest extrusion style. It also provides optimum productivity and best dimension stability.

The entire mechanism of the machine is designed to offer high quality extrusion of rubber material. Feeder section and the output vent of the Rubber Extruder Machine are designed so accurately to promote optimum utilization of the raw materials. All the Mechanical Components of this machine are well connected and coordinated with each other to not let the process of extrusion diminish in any quality parameters. It is fitted with several safety features to alarm the operator about any electrical or operational faults. Also, the interactive display of the Rubber Extruder Machine ensures accurate communication of the working state of the overall mechanism.

Features of Rubber Extruder Machines:
Ideal L/D ratio (barrel diameter/ barrel length ratio) which assist in determining the efficacy of the extruder.
Specified values like No More or At Last may be entered to customize the program.
High ram force of the machine ensures that the required amount of pressure is applied for extrusion.
Top throughput force that the machine applies over time.
The Casting for the extrusion are skillfully designed to get the required cross sections in the rubber products.
Applications of Rubber Extruder Machines:
Bicycle & car tubes
Blanks for compression moulding
Cable & wire coating
Calender feed
Cold feed extruder
Fire hoses & fenders
Reinforced & non-reinforced hoses
Rubber profiles, sheets & strips
Silicon rubber for medical application
Straining of raw rubber & compounds
Textile machine aprons & roll coverings
Tyre & V-belt assembling parts