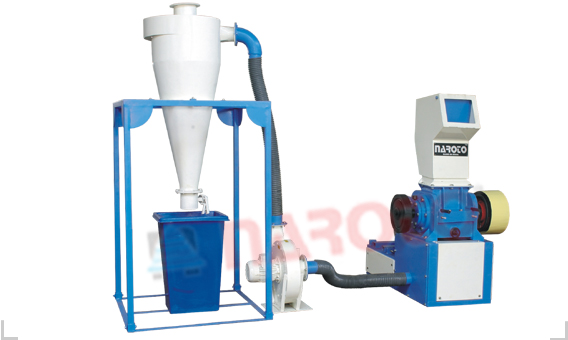 Scrap Grinder Machine is widely used for recycling the rejected molded article, which are made from PVC, LLDPE, LDPE and may more material. The machine are best-suited for PVC, LDPE, LLDPE, etc., injection, blow and roto molded article. It has the structure of mild steel combined with hopper for swift loading of scraps. The machine is configured with rotor blades for functioning as shredding. For highly effective grinding and longer service life, the machine outfitted with various rotary and fixed blades of alloy steel. The machine runs on advance technology and grinds the plastic material in a perfect way, giving them the requisite shape and forms.

Features of a Scrap Grinder Machine:
Owing to the highly efficient capabilities of this machine, productive output of the material is guaranteed.
Swift in operation and requires very less maintenance
The machine has an exclusive type of grinding bled for the grinder
The Scrap Grinding Machine can be used for milling clubbed with declined plastic material items, which can be grinded into small pieces as per the mesh size.
The grinded material can be used again for the consequent applications.
Different Parts of Scrap Grinding Machinery

Granulator Entire Body:

Primarily, the Granulator is developed through large mild steel plates and section area as well. The opening part can be altered by nut as well as mounting bolts. The rotor pulleys are safely covered and therefore are protected. The hopper part is fabricated with heavy mild steel plates and is developed with perfection as component or material do not derive out of the hopper.

Grinder Blades:

The grinder blades are fabricated using steel metal, which are grounded and solidified for gaining lengthier existence. The blades are selected according to the use of material required for grinding.