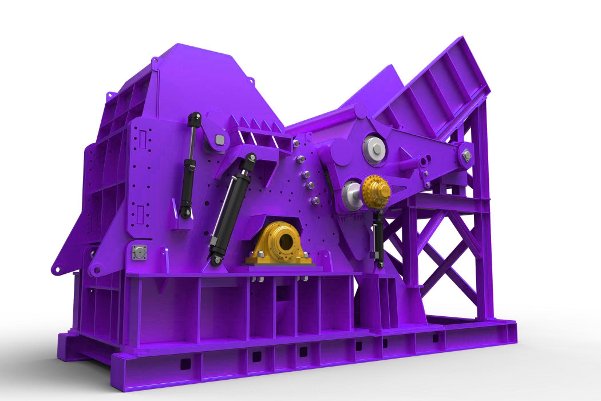 Metal Scrap Grinder prepare the industrial scrap metals like aluminum, electronic scrap, etc, for the purpose of bundling and bailing. This assists in lowering the transportation, storage space and disposal costs. These metals can be further utilized for the re-melting, processing or manufacturing of other items. Innovative grinding method of the Metal Scrap Grinder separate and reduce the electronic scrap and in one process to enable the recovery of the high value metals. Also, the machine reduces the size of the briquettes and bales of the pre-processed metal scrap for the final re-melting. This allows the reuse and recovery of the metals. Integrated systems of the Metal Scrap Grinder include hammer mills to forward powdered materials for reprocess.

Components:

Powerful blades of defined sizes and configurations enable accurate size reductions of the scrap metal. The rotors and blades of Metal Scrap Grinder are constructed by using the strongest material to grind even the toughest metals without any slowdowns or breakdowns in the process. Integrated filters, screens and magnets separate the metals for next step of processing. Hammer mills and grinders can be incorporated into the shredding system to come up with the final processing of reclaimed metals. Metal Scrap Grinder has the unique mechanism and innovative design to process industrial aluminum remainders or recover valuable metals from scraps of electronic items.

Features of Metal Scrap Grinder Machines:
50HP to 1,200HP Drive.
Magnets or Screens with dual usefulness of material separation after shredding.
In the need of further sizing, possible integration of granulators.
Various components can be integrated like vibration & screen classifiers, feeders & discharge conveyors & separation equipment.
Sharp and corrosion resistant blades for the effective size reduction of the metal scraps.
Innovative motor which uses low power to deliver remarkable output of force that easily grinds the scraps.
Light in weight, the machine is easy to dismantle, join and install at any corner of the factory withput any space issues.
Applications:
Automobile Crushers & Loggers
Demolition & Construction Waste Shredder
Electronic Scrap Shredder
Hazardous Waste Shredder
Industrial Plastics Shredder
Industrial Rubber Shredders
Medical Waste Shredder
Scrap Metal Shredder
Solid Waste Shredder
Tire Recycling Equipment
Tire Shredding Equipment
Wood & Paper Shredders