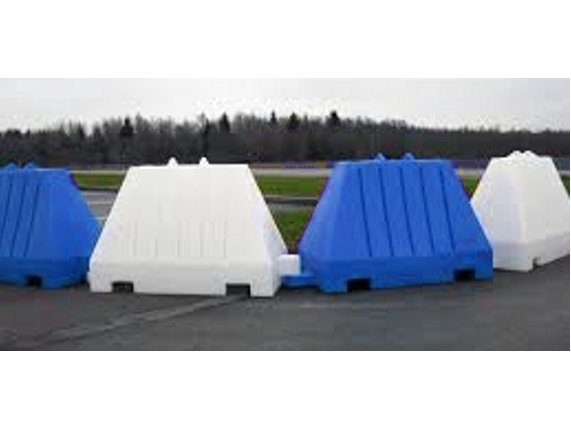 Rotational Moulds for Road Barriers are such type of molds which gives the perfect shape and form to Road Barrier products. These molds are available in various dimensions as per industrial requirement. The molds come in the form of Horizontal form, planter form, slim tank mold, loft tank fold, traffic cone mold and many more. The Rotational Moulds for Road Barrier is responsible for making the end-product applicable in road traffics and hence control the road safety and security by all means. Importantly, these molds are available in various colors, shapes and sizes as per the need and demand of industrial requirement.

In rotational molding a heated hollow mold is filled with a shot weight or charge of material. After that, it is steadily rotated across two perpendicular axis that induces the softened material to melt and stick to the walls of the mold. The mold keeps on rotating all the time during the heating phase in order to maintain proper thickness throughout the part. This also avoids deformation and sagging during the cooling phase. The process is highly efficient and carry on with large number of plastic material. Owing to technological updation and advancement, the Rotational molding process is improved, which makes sure to produce best Rotational Moulds for Road Barriers.

On the other hand, rotocasting uses self-curing resins in an unheated mold but shares low rotational speed in comparison with rotational molding. All these measures backs in the production of high-grade Rotational Moulds for Road Barriers, which gives the end-products its perfect shapes and designs.