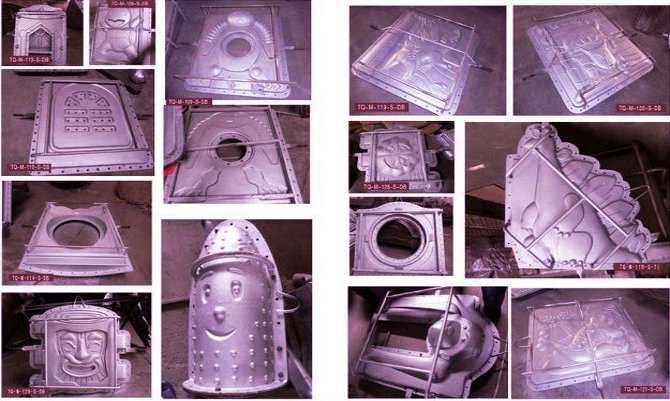 Today, a large number of plastic products manufacturing firms look for having best quality dies so that their own range can be developed, smoothly. With the development of rotational moulding process, there are a large number of dies of 100% same designs are available in the market. Rotomoulding dies also called as moulds are used to produce types of plastic products worldwide, dies only gives the shape, size and designs to the products, thus the quality of such rotomoulding dies must be good. Dies made after following rotational moulding techniques are more durable and same in design, use of these dies give remarkable products. No firm of plastic products industry like to compromise with the quality of dies, while purchasing the same as it will have great effect on their products quality and ultimately, market reputation.Our rotomoulding dies have become prime choice of numerous organizations due to their outstanding quality and absolutely safe usage. Operating from a prime location of India, we are known by clients as a reliable manufacturer and supplier of dies.

Our reputation in the market is result of high stress which is paid by us towards products quality. We precisely develop every single piece of rotational moulding dies, avoiding contact of air in raw material while framing the same as it can effect the smoothness of surface. Customers can feel free and come to us for having rotational dies of any size, shape, color & specification as well as customized forms.

Below Mentioned are Some of the Products that are Made With Rotational Moulding Dies:
Cylindrical Vertical Tanks
Horizontal Tanks
Vessels
Horizontal Vessels
Small Tool Boxes
Conveying System Moulds
Dust Bins
Automotive Accessories
Furniture
Litter Bins
Trailers
Instruments Consoles
Road Barriers
Drums
Plastic Tanks
Various Kinds of Plastic House Wares
Products for Road Traffic Control & Safety
And many more
Range we offer to clients is extensively demanded, there are a large number of factors behind us. These are availability in various options, superior quality, reasonable rates and some special features such as resistance to rust/abrasion, perfectness in design & shape, durability and capability of withstanding extreme temperature.